Fab lab is a Digital Fabrication facility with set of machines and software for directly converting CAD designs to physical parts. The idea of Fablab was conceptualized in the Centre for Bits and Atoms (CBA) group at MIT. MIT is recommending every Engineering Institution to have a Fab Lab facility as this will be great tool to foster innovation.
More details about fab labs and fab lab foundation can be found at these websites:
Advantages of FAB Lab to College & Students:
Complete digital fabrication facility (convert designs into physical prototypes & models)
Useful for fabricating prototypes for student, academic & research projects.
Useful for all Engineering departments in the college.
Can be used for curriculum training of various courses like CAD/CAM lab, mechatronics lab, metrology lab etc.
Get recognised by MIT in their website and become part of a global network of recognised fab labs.
Offer vocational and manufacturing skill development training programmes to students & professionals.
Offer consultancy services on digital fabrication to Industries.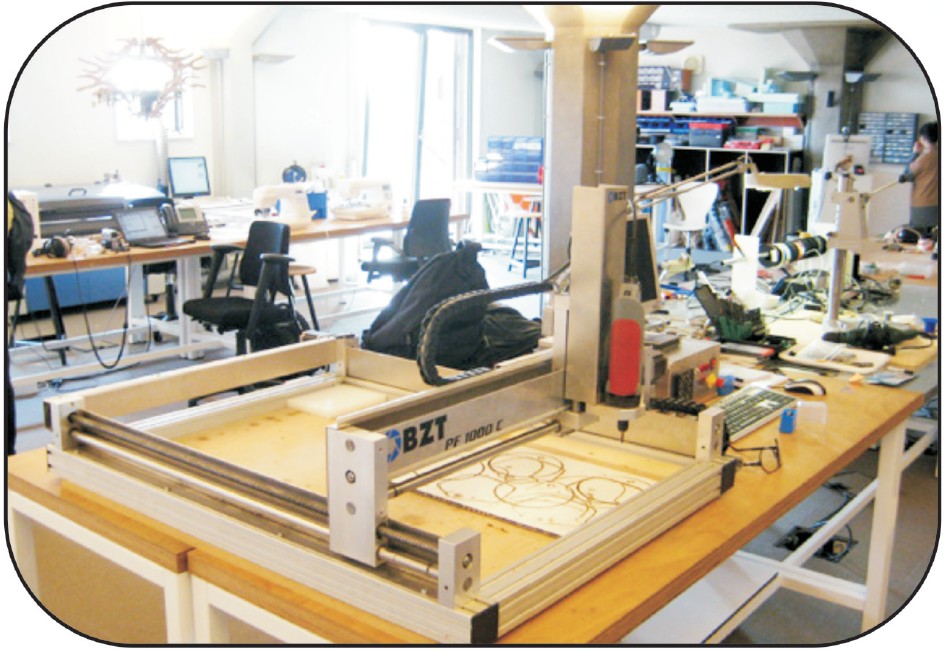 Basic : Laser, Router, Lathe, 3D Printer, PLC Controller kit for Automation
A computer controlled laser cutter , for press-fit assembly of 3D structures from 2D parts.
A larger numerically controlled milling machine, for making furniture – (and house-) sized parts
Rapid prototyper : typically a 3D printer of plastic or plaster parts.
A precision (micron resolution) milling machine to make three – dimensional molds and surface mount circuit boards
A sign cutter , to produce printing masks, flexible circuits , and antennas
Programming tools for low cost high speed embedded  processors
Advanced Set of Equipments:
CNC gas and Plasma Cutting Machine
CNC Milling Machine
CNC Lathe
CMM
Vision guided robotics etc.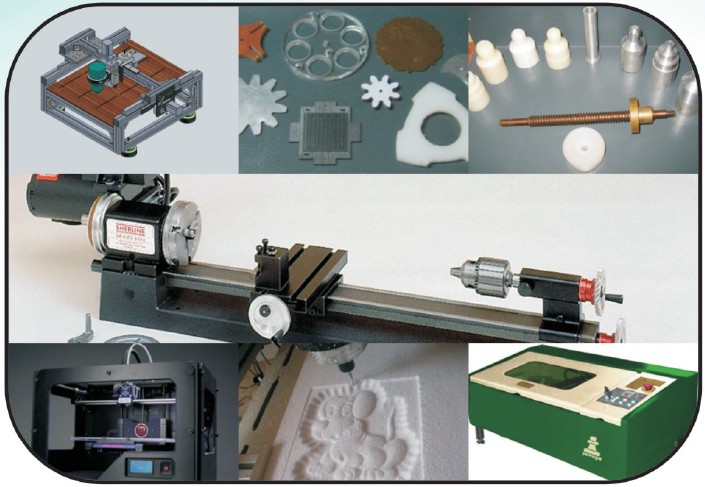 How it is useful for various Engineering Departments:
Students and researcher and faculties of all engineering departments like :
Mechanical Deaprtment
Electrical/Eletronics Department
Civil / Architecture Department
Aerospace Department
Metallurgy Department
can benefit from this fab lab facitlity.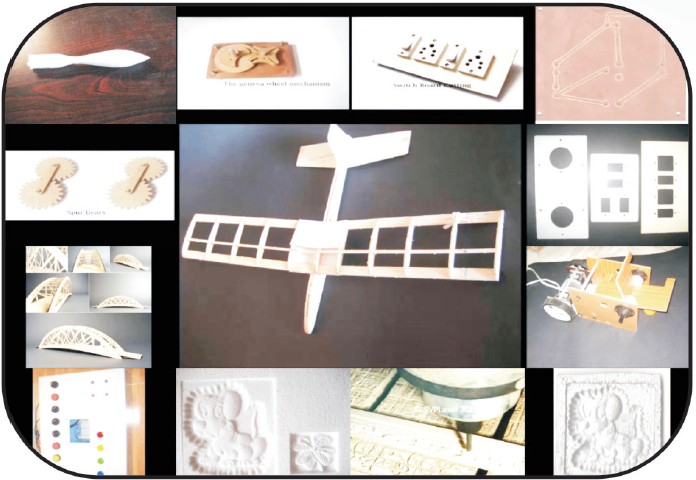 Mechanical Department:  Fabricate various mechanical components like gears, CAM profiles, sprockets, robot chassis, mechanims etc.
Electrical/Electronics  Department:  Fabricate PCBs, Circuits, Motor Mount Plates etc
Civil / Architecture  Department:  Architectural Models, Patterns in Wood, thermocol etc
Aerospace Department:  Aero Modelling parts in Balsa Wood, FRP Material , Foam,  Thermocol etc
Metallurgy Department:  Casting Patterns in Wood, Thermocol , Machinable Wax etc
Several CORPORATES and educational institutes are setting up Fablab/ Hardware innovation lab to aid in faster product development, innovation, KAIZEN etc.. 
In Colleges:  Fablabs go a long way in helping students to pratice " LEARNING BY DOING ".
You can refer to following links for projects ideas:
http://grealabs.com/make-in-india-projects/
Europeon Corporates combine Fablab:
Facebook's Fablab Area404:
Harvard University Graduate School of Design's Fablab: 
Fab lab setup in Architectual Association, School of Architecture, London, UK :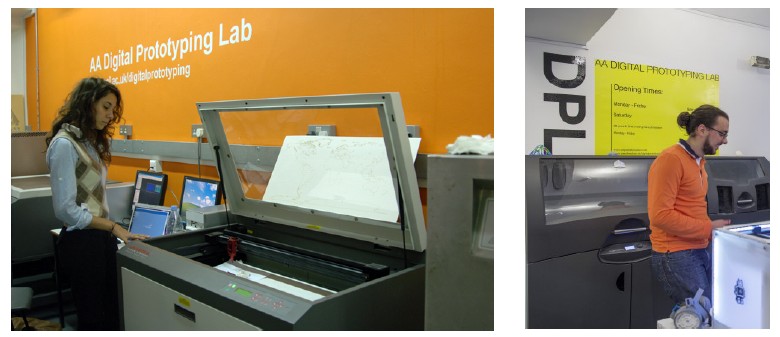 The Digital Prototyping Lab is a model making facility, manufacturing laboratory and digital fabrication knowledge hub within the Architectural Association School of Architecture.
It is equipped with several 3D printing technologies (SLA, SLS, FFF), 3-axis CNC milling machines, laser cutters, 3D scanning and industrial robotic arms. It is available to all current students and staff, and enables access to the most current CAD-CAM technologies for individual projects or specialist courses.
SCHOOL OF ARCHITECTURE AND BUILT ENVIRONMENT (SABE)

Atal Innovation Mission (AIM) including Self-Employment and Talent Utilization (SETU) is Government of India's endeavour to promote a culture of innovation and entrepreneurship. Its objective is to serve as a platform for promotion of world-class Innovation Hubs, Grand Challenges, Start-up businesses and other self-employment activities, particularly in technology driven areas.
AIM intends to establish 'new' incubation centres (Atal Incubation Centres) across India by providing them with financial support. AICs would further support and encourage start-ups to become successful enterprises. They would provide necessary and adequate infrastructure along with high quality assistance or services to start-ups in their early stages of growth.
For more details refer the link: